How to Use Matcha
There are several ways to enjoy Matcha.
From the Traditional way of Japanese Tea Ceremony to Matcha Ice Cream
1.) Traditional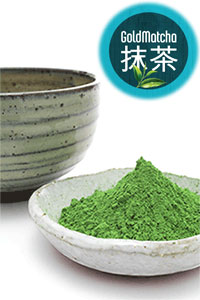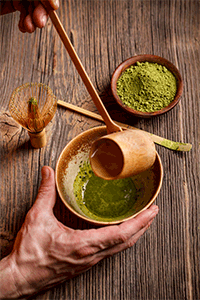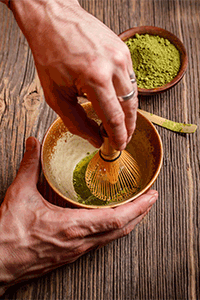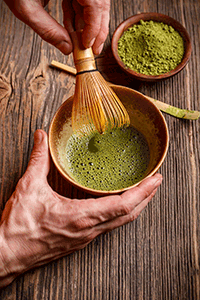 1.) Using the bamboo tea scoop, measure out 1 ½ tea scoops
(About 1 Gram or 1 Tea Spoon) of Matcha into the Matcha bowl.

2.) Add water and using the bamboo whisk, whisk rapidly until tea is
dissolved and liquid is topped with a light colored foam.

3.) Zig zag patterns and concentrating the whisk on the center
of the bowl works best.

4.) Drink immediately, before powder has time to settle.

Important! Water Temperature: Maximum of 175 ℉ ( 80 °C ), not boiling.
Allow boiling water to cool or your Matcha will taste bitter.
2.) Milk Frother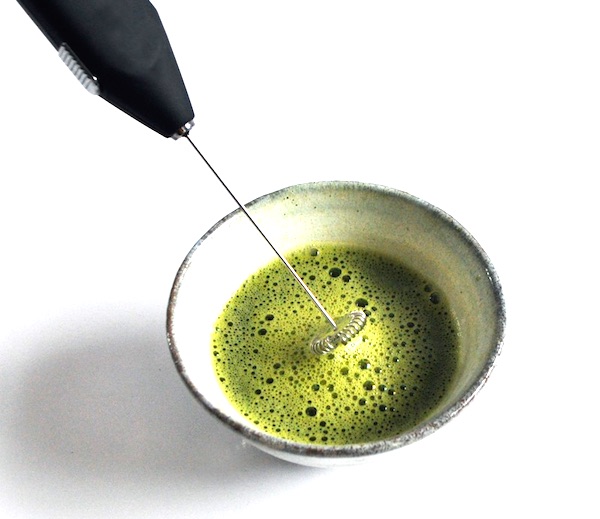 3.) "On the Way" Matcha Tea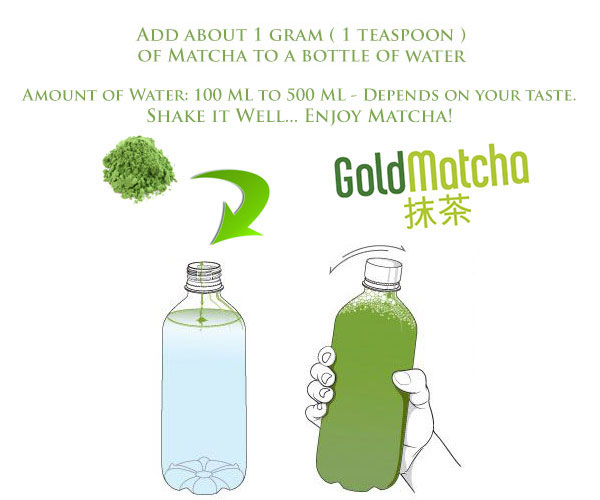 4.) Looking for great Matcha Recipes & Ideas? Click Here!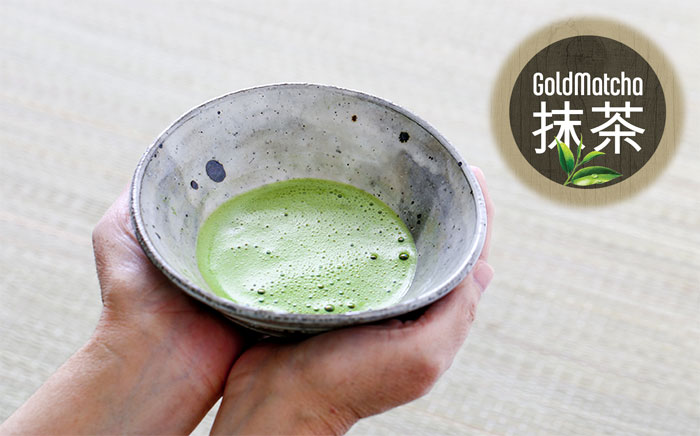 You can read more about Matcha on the links below: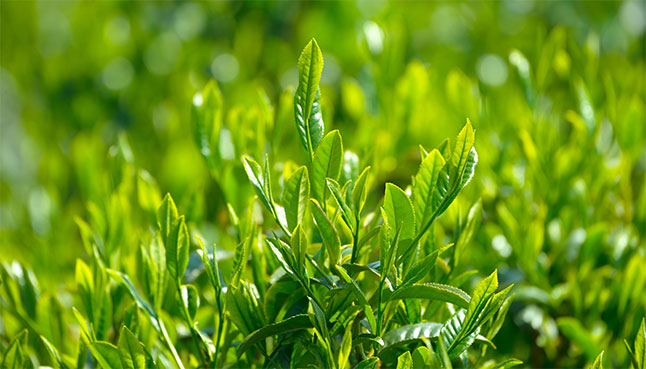 Earn 20% Commission on every order you refer to us...