Gold Matcha & Quality
Gold Matcha is 100% Organic, Certified by USDA & JAS
USDA (United States Department of Agriculture)
JAS (Japanese Agricultural Standard)



All of our products are Organic Certified by USDA & JAS. You can buy from us with confidence.

Gold Matcha only uses the leaf. Some teas contain the stems and veins, giving the finished tea a bitter flavor and diluting the nutritional qualities. Our Matcha contains all of the good stuff and nothing else.

The entire tea leaf is carefully dried and then ground between two granite stones into a beautiful, bright green powder. When you drink Gold Matcha, you are taking in the entire tea leaf with all its benefits.

Gold Matcha's tea comes from the Nishio region of Japan, known for producing the highest quality Matcha teas.


Gold Matcha is not your ordinary Green Tea.
In fact, Matcha contains 15x the health benefits of regular green tea,
70x the antioxidants of orange juice, and 9x the beta carotene of spinach. Matcha is a real powerhouse for your health!

Why is Gold Matcha the best?
Gold Matcha is grown with 3 layers of shade cover, maximizing the chlorophyll content.

Hand-picking. Each leaf is hand-picked by skilled workers, ensuring that only the young leaves and buds are used, which keeps the product quality consistent.

Granite grinding. Gold Matcha is ground in the traditional way by granite stones in a carefully-controlled environment, which protects the nutrients in the matcha. Some matchas use air pulverization methods to grind the leaves, but that friction can damage the nutrients.

Laboratory tested. Gold Matcha is tested in a laboratory to verify its nutrient profile and quality.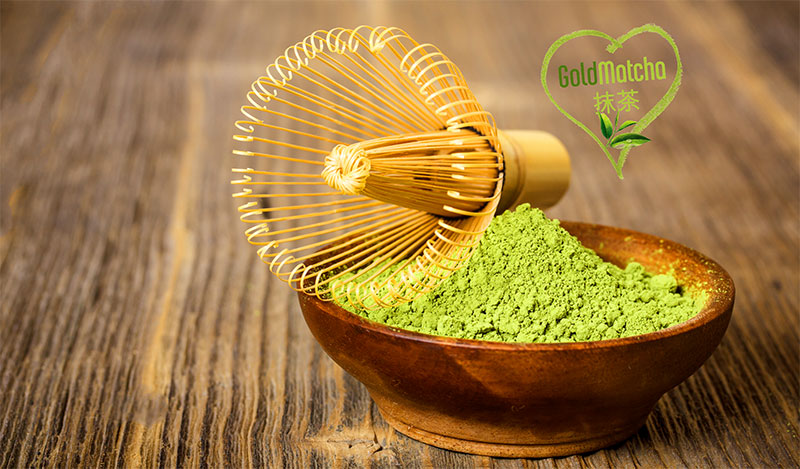 Earn 20% Commission on every order you refer to us...